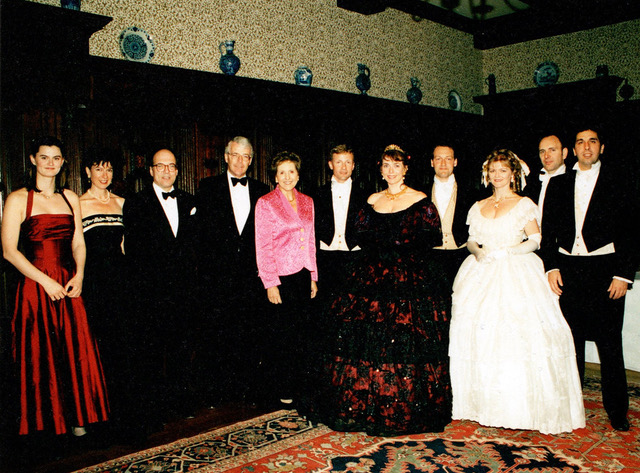 Corporate Entertainment
Bringing First Class Musical Entertainment To Your Event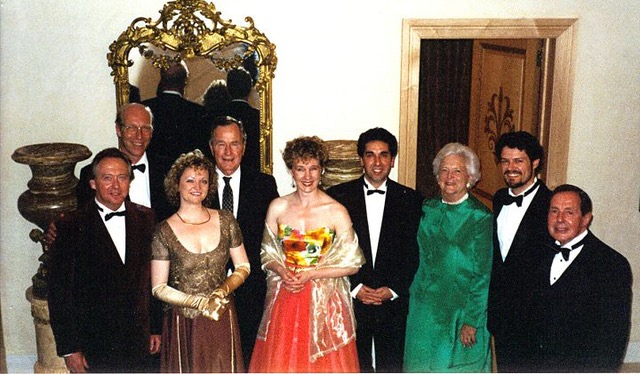 Corporate Entertainment
Bringing First Class Musical Entertainment To Your Event
Any association with high quality classical music entertainment will bring great kudos to your event and can only be beneficial to the way your clients and staff view your company's image.
Mark is a vastly experienced entertainer in the corporate world and has sung as a tenor soloist for almost every member of the senior Royal family, several Prime Ministers, many British MP's and many heads of State, including Boris Yeltsin and George Bush senior. Over the last 25 years he has entertained at events for many of the large firms and Corporations in the City of London and in Canary Wharf. Mark will provide an extra touch of 'class' that your clients will be talking about long after your function has finished!
Pre Dinner Drinks Receptions
We would perform your favourite songs, arias and duets to your guests, either informally as background music or in a more formal way; we would discuss the details to tailor the entertainment to your exact requirements
'Between Courses' Entertainment
This is one of our most popular offerings, where we sing for 10 – 15 minutes normally between the starter and main dishes and also sometimes between the main and the pudding. For best effect we walk around your guest's tables as we sing and interact with them; all done in a tasteful and entertaining way. The music repertoire can be tailored to yours and your guests preferred tastes.
After Dinner
Entertainment
This form of entertainment is normally at the end of lunch or dinner when guests can sit back and relax with their coffee listening to their favourite tunes. We find that around 15 – 20 minutes of entertainment seems to be the ideal length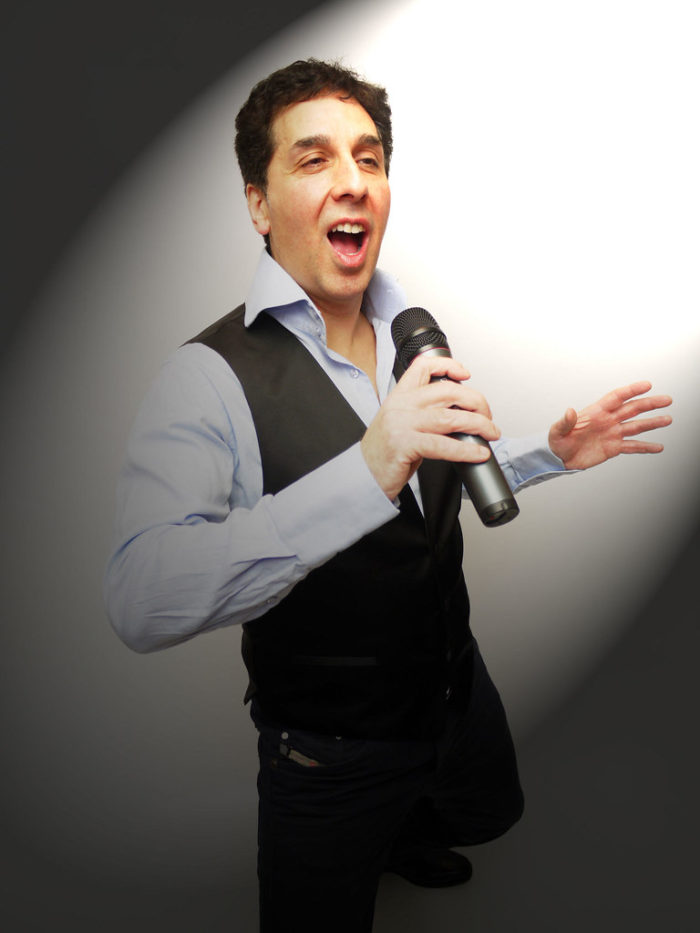 Singing Waiters
The Perfect Surprise Entertainment For Corporate Functions, Wedding Breakfasts and Parties!
Imagine the scenario – Your guests are enjoying a lovely 3 course meal at your function, event or ceremony. Suddenly there is a commotion between two of the waiters and a rather embarrassing argument ensues!
One of the waiters announces that it is his last day working for the company before he must go back to Italy to work in the family business, and would dearly love to sing a little song to say 'goodbye' if it is ok with everyone in the room. Of course everyone is touched, and warmly applaud the idea.
He starts singing – very badly for the first phrase then blows his cover with a beautiful rendition of the famous aria. We have many 'reveals' to choose from, but we normally find that the best ones are bespoke and so we would consult with you on this before suggesting the best one for your evening. As you can imagine, the guests go crazy at the end of it!
The act is normally 20 minutes in length and can be performed with one, two or ideally three singers and we often suggest 'planting' a singer as a 'guest' at one of the tables! This is a hugely popular and successful form of 'surprise entertainment' which works well for literally any occasion.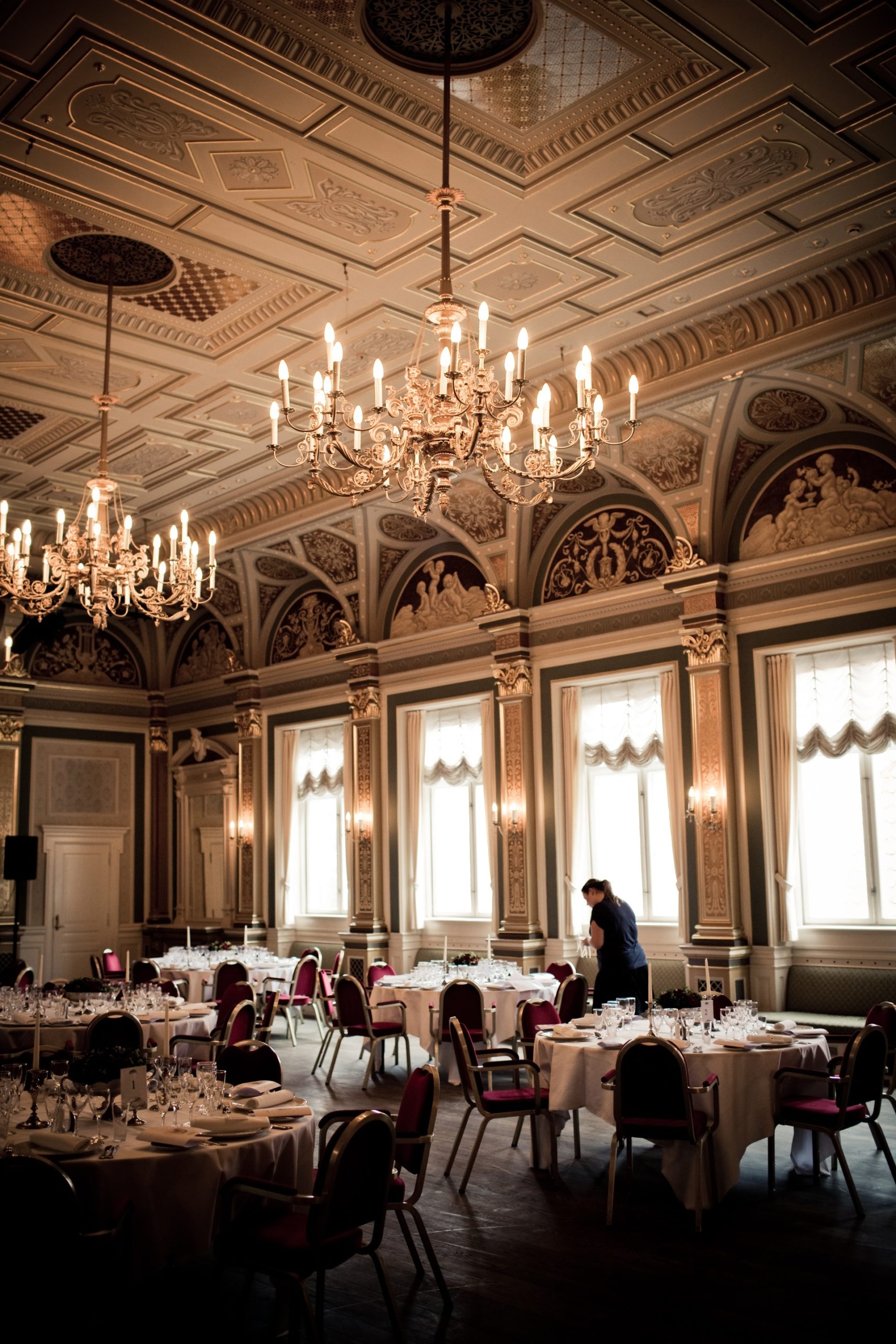 What's the next step?
Simply contact me to tell me a little about your forthcoming event. I will then get in touch to discuss which type of entertainment might work best for you and your guests. From there we can plan all of the finer details together, ensuring the perfect bespoke entertainment for your event.